Have Valuable Knowledge & Experience in Your Corner
Helping You & Your Family Move Into the Next Phase
GET HELP TODAY
Mediation Attorney in Kansas City, Missouri
Settle Your Divorce the Easy Way
Arrange for Family Law Mediation with the Winterberg Law Office in Kansas City, Missouri
Winterberg Law Office offers mediation services for residents in the Kansas City, Missouri area. Family law mediation can help you and your spouse settle your divorce without dealing with expensive court costs. You and your spouse can reach an agreement that works for both of you with the help of a lawyer.
Resolve conflicts respectfully with mediation services. Call 816-326-1041 now to schedule an appointment with a family law mediation lawyer.
The Benefits of Mediation Services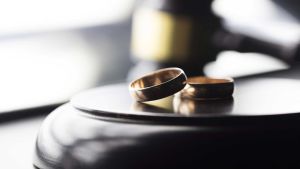 Divorce is already difficult without dealing with messy court situations. Mediation is the better way to settle your divorce in Kansas City, Missouri. Here's why:
It's much less expensive than going to trial and hiring your own lawyers

A mediator is a neutral party and will allow you to settle matters peacefully

Mediation is usually a much faster process than a weeks-long trial
Attorney Winterberg will resolve your disputes in a less stressful manner than the traditional divorce courtroom.