Have Valuable Knowledge & Experience in Your Corner
Helping You & Your Family Move Into the Next Phase
GET HELP TODAY
Child Custody Attorney in Kansas City, Missouri
Don't Lose Your Parental Rights
Put Your Child's Best Interest Forward by Calling the Winterberg Law Office
One of the biggest fears our clients have is losing their rights to custody. Your children are the center of your life, and you don't want your divorce to change your relationship with them. Protect your parental rights by hiring a child custody lawyer. Winterberg Law Office is one of the best family law firms in Kansas City, Missouri.
Do what's best for your children. Whether you're fighting for joint or sole custody, you can count on your lawyer's guidance throughout the process. Call 816-326-1041 now to start working on your case with a child custody lawyer.
Negotiate a Child Custody Agreement on Your Terms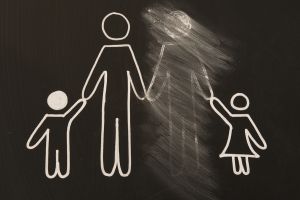 Don't let your former spouse make major decisions about your child's life. Protect your child's best interests by getting a fair custody agreement. If you lose custody in Kansas City, Missouri, your former spouse could...
Determine if and when you can see your child

Decide which schools your child goes to

Make major medical decisions on their behalf
You deserve a say in your child's life. Our family law firm will listen to your goals, help you understand your situation and fight for your parental rights in the best way possible.
Compassionate Family Law Attorney
When dealing with child custody matters, you want an attorney that not only knows what they're doing, but they should also provide a safe and comfortable environment for the families they are helping. I know divorce and the matters that come with it can be a sensitive topic for many, so my top priority is to work with you at your pace, to make sure you understand what is going on, and to make sure you are happy with the direction that you are taking.
Schedule a consultation with my office in Kansas City, Missouri today.